Coast Products, TX40
167 lumens and it lights the whole room! Its the kind of beam you can see cut through the air!
I just got it yesterday and installed it last night! I got the coast light pictured above, the universal picatinny rail mount pictured below,
and the pressure switch, which replaces the tailcap and uses an 8" wire with a remote pressure switch on the end.
It all looks alitlle like this!
Just gettin everything out of the box!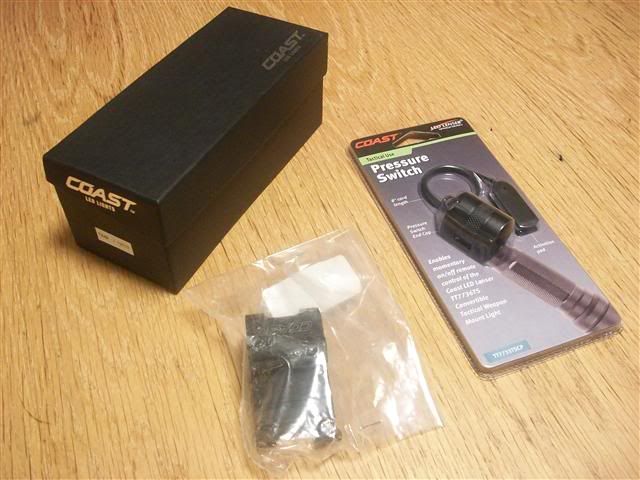 The picatinny rail mount.
Mounted!
I opted to mount the pressure switch on my AFG, my fingers naturally fall over the switch and the light is on with gentle pressure!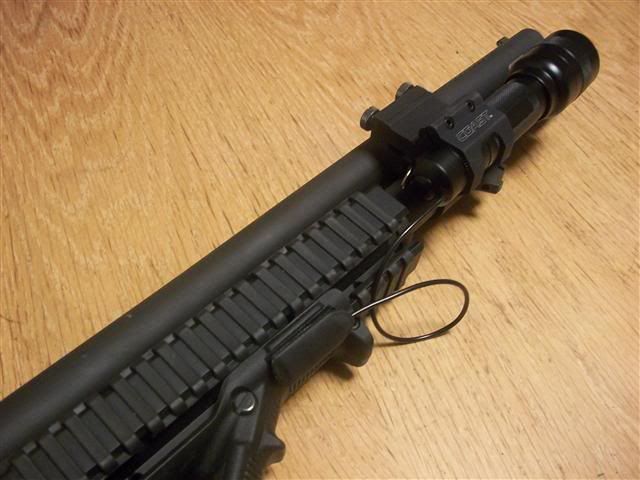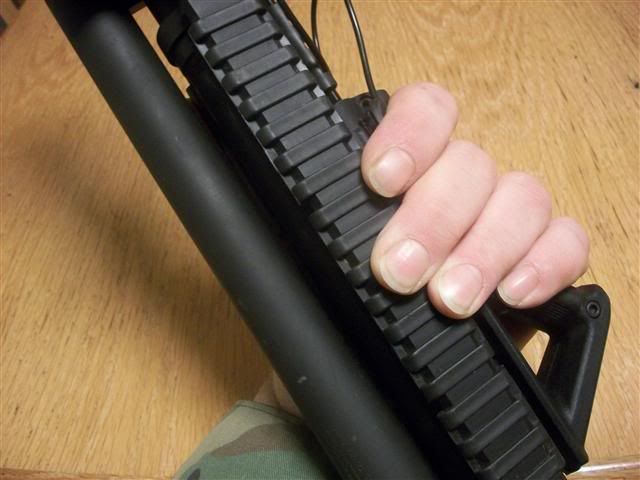 I have already experimented a little and with the Coast light mounted forward of my forend via a CDM Gear MT 3 slot rail, there is virtually no shadow cast from the 590A1's 20" muzzle. Additionally, I can still see my Meprolight tritium bead on my side of the light! I'm impressed!
If I'm pickin and tryin to find somethin to complain about, the Coast light is made in China. They do however have a lifetime gaurantee!
I'll get some pics in the near future in the dark and runnin the light!