For Father's Day, I found an identical 87 Ducks Unlimited to my father's. He bought it used and it had a cracked wrist. I found the gun that I used for furniture for $500, and it probably was one of the best gifts he ever got. He loves the wood coloring, and we have been looking around for years to find a replacement.
So, I had a stockless 87, with a 26" ribbed barrel. To fix the stock, I picked up new walnut from Boyds. Due to getting the corncob forend, I had to get a new forend nut to make that work (the arm assembly that should have worked didn't, so I made the original work
).
After the stock was installed, I decided to make it into a basic defensive shotgun. Sent the barrel out to RAS, and had it shortened to 20" (at a rib mount), and install two beads (white front, brass mid). I also had it threaded to Remington chokes, since I use 11-87s for hunting, and have an entire set (has Improved Cylinder in it now).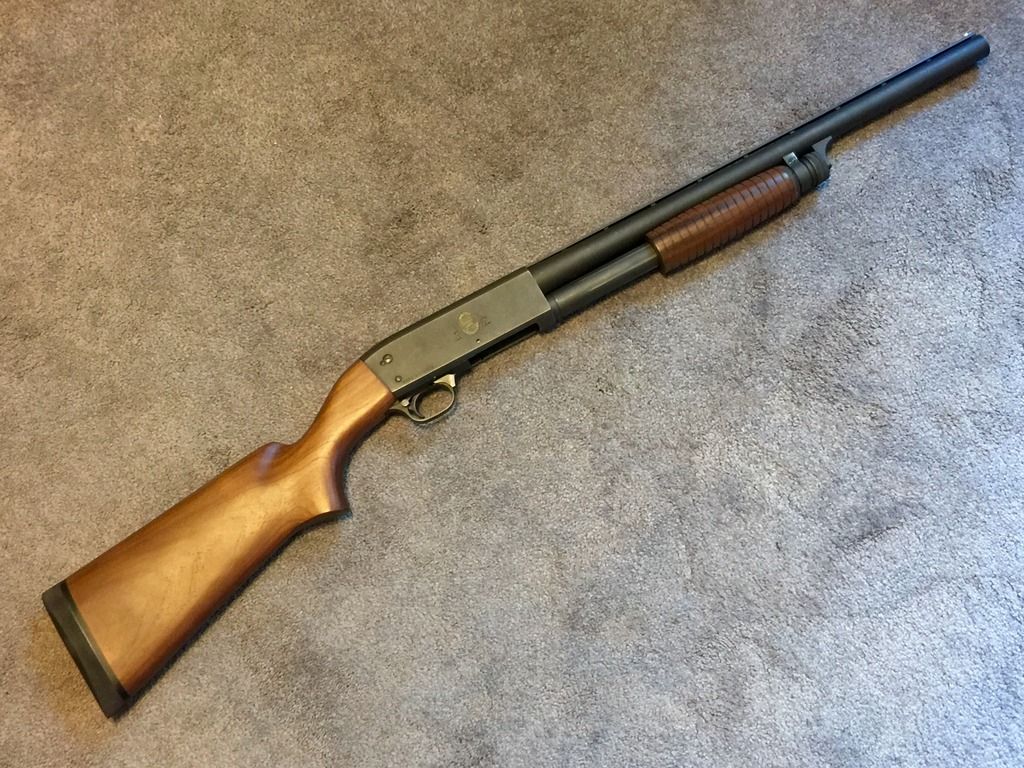 I'm going to refinish the gun, and likely going to use CCR (used them for a lot of guns, never a problem). I kind of want to go all nickel, with their cera-plate. But depending on what they can do in regards to plating larger parts, I might Parkerize the major parts (barrel, magazine tube, receiver, trigger guard), and plate smaller stuff and internals.