After a lot of study, questions, and work, I finally got a good buck&ball load. Went to the range this morning to test several slug, ball, and buck&ball loads and I have a winner!
The first load tests were with a proven looser, the LEE 1oz. Key Drive slug, and it didn't disapoint me, after shooting several loads out of both my rifled and smoothbore DS barrels it still barely hits the paper at 30yds! I'm gonna hide that mold where I won't find it again...
Next was some .69 round ball loads through the rifled barrel, not bad, but could be better. 5" at 30yds. I need to try them in BrushBuster wads next time.
The true gem of the morning was out of my smoothbore DS barrel, a buck&ball load. 3 buckshot nested under a .69 ball. The group was a bit high, but the .69 balls, (4 shots from a bench) grouped into 2 1/2" just above the aiming circle. The buckshot of course spread with 50% hitting the paper, (the buckshot holes are circled). As George The Animal Steele would say..."Nice!"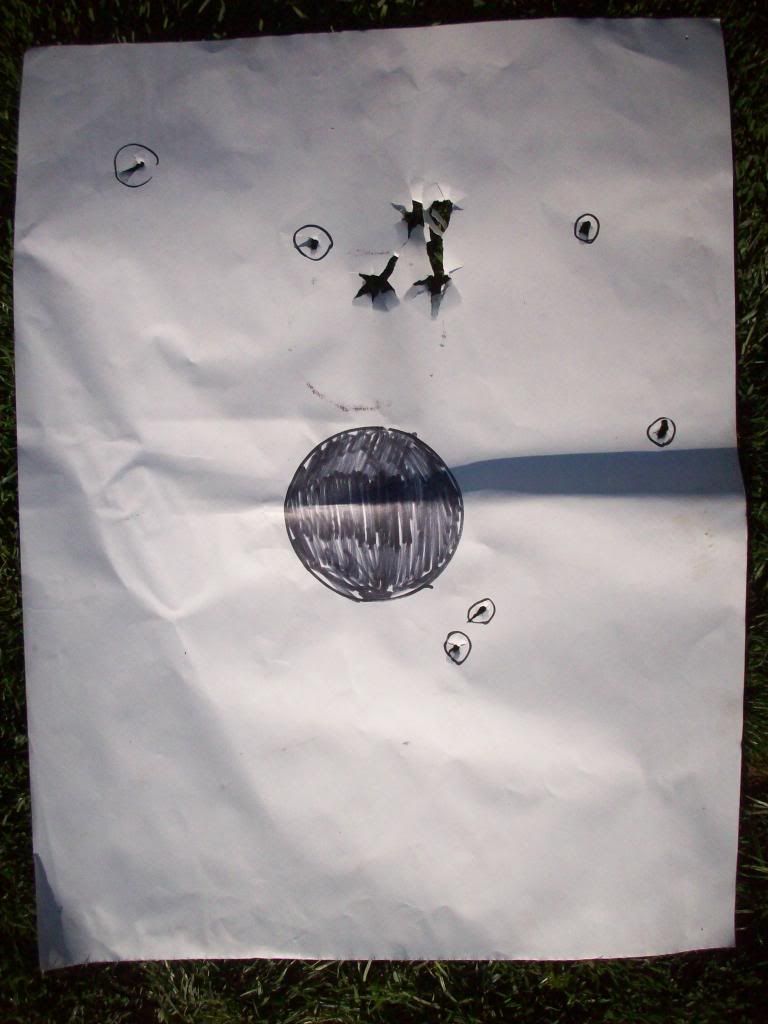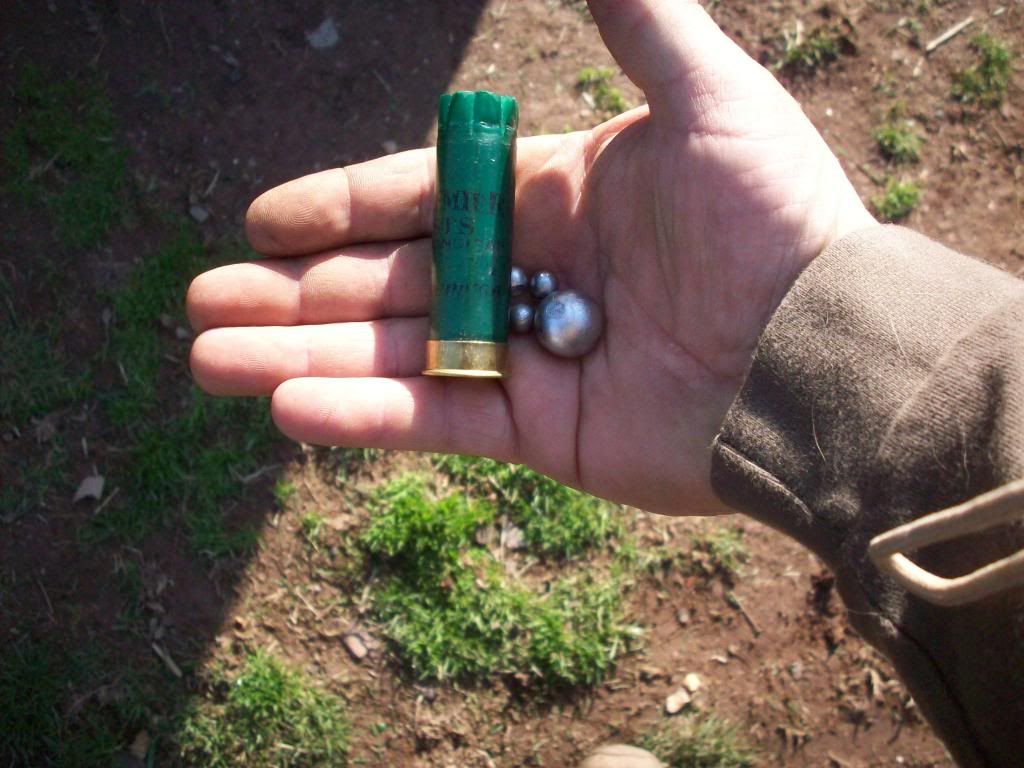 The next project will be a full bore size solid "bullet" for the rifled barrel. I have the mold, a 770gr. (1 5/8 oz.) .732" mold on order from Accurate Molds. This thing is basiclly a 12ga. bullet with 3 narrow bands to grip the rifling and hold lube in the grooves. It's simply loaded into the shell without a wad or sabot, on top of a gas seal. According to Accurate Molds most users load them in the 950-1050fps range to keep recoil managable. Accuracy from rifled barrels is reported to be excellent. I'll find out, I got lots of lead to melt!